EARTHCORE PRESENTS - MORTEN GRANAU - SATURDAY 22 JULY, 2017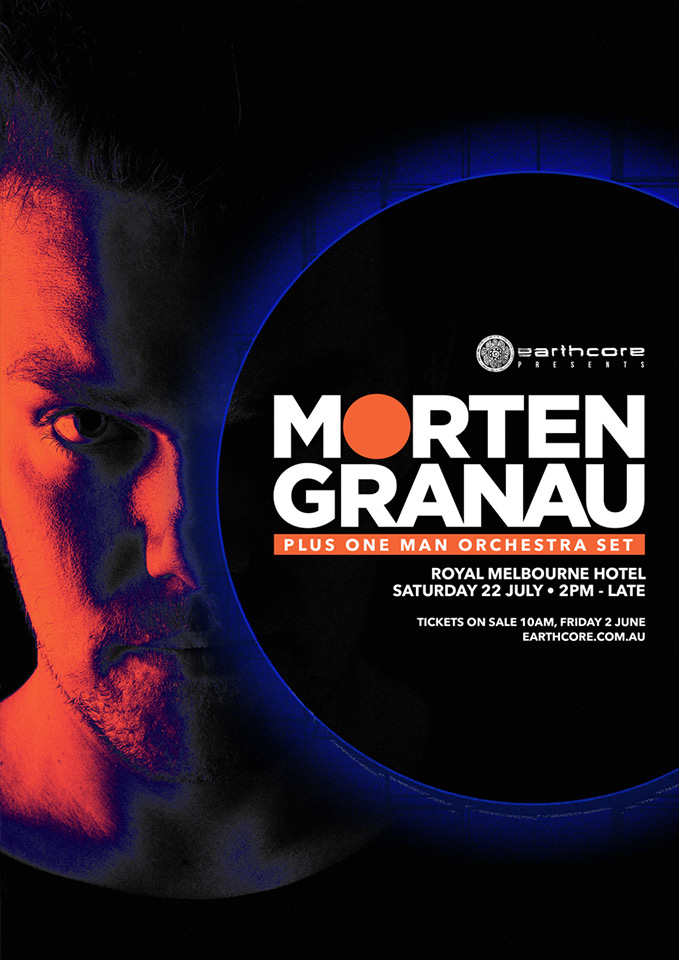 earthcore presents
MORTEN GRANAU (DEN)
ONE MAN ORCHESTRA (DEN)
Day Party
Sat 22 July
Doors 2pm-11pm
Royal Melbourne Hotel, 629 Bourke St, Melbourne 3000
Tickets on sale now!
MORTEN GRANAU
Morten Granau cuts his teeth on trance music. After starting the path of DJing and producing already at a barely legal age, the young man from Copenhagen today is held to be one of the most up and coming talents of the lively Danish scene, a youthful and highly dynamic source of pumping progressive grooves. Morten Granau's production style is varied and hard to pinpoint. There is a very deep and psychedelic touch of classic progressive trance to it, but also a modern feeling of clubby funkiness. Together with his good friend Phaxe, he gains first attention with the track "The Grudge", released under the duo's project name High & Mighty. The increasing popularity of Morten's entertaining grooves makes him a welcome guest at parties and festivals around the world such as Boom, Universo Paralello, Earthcore, Dreamstate, and Burning Mountain.
LINKS
Facebook – facebook.com/mo.granau
SoundCloud – soundcloud.com/mortengranau
YouTube – youtube.com/channel/UCQPn4ZEbSn6aH1ZdH22xdjw
Twitter – twitter.com/mortengranau
ONE MAN ORCHESTRA
One Man Orchestra is produced by Morten Granau and Thomas Westerby. Known for deep melodic techno grooves and mind-blowing DJ sets, this duo is expected enter the elite of the scene. Their debut EP was released on Inlab Recordings and since then they have shared stage with big names like The Glitz, Andhim, Be Svendsen, Mollono Bass and many others.
LINKS
Facebook – facebook.com/OneManOrchestra
SoundCloud – soundcloud.com/onemanorchestra
YouTube – youtube.com/channel/UCLI5wiCCXFtE7TV-mWjmPkA